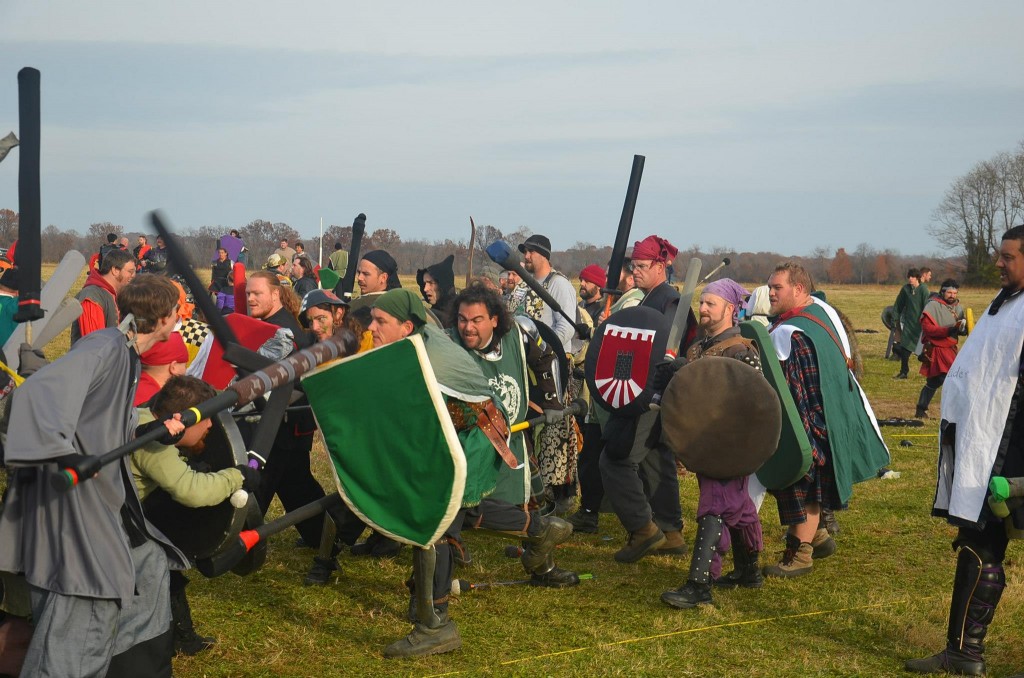 Bellum Aeternus III is moving Darkon's best attended event to Springtime.  Bellum III will be held at Pax River on the four day weekend of April 3rd, 4th, 5th and 6th.
The price is right.  The event is only $10 if you Pre-reg for all four days.  $15 at the event.  AND, if you can only make the day trip on Saturday for the legendarily large rezz battles admission is only $5!
You can expect the usual: an awesome adventure, giant battles on Saturday, and a big merchant row.  This year will also have some new additions about which you'll soon find out.
Bellum III is being run by some old faces and a couple new ones.  The Bellum III Committee consists of Aziza, Mardux, Ronan, Rithgar, Keira and Caetrel of NK, Tyriel and Kai of No Quarter!, and Yak of Ched Nasad.
A Facebook event page is up to show your support:  https://www.facebook.com/events/692898544093714/
The Rings Game story begins for the Bellum III Adventure, which will take place Thursday and all of Friday has been released: The Prologue
Keep an eye out for more info.  Hail Darkon!