Bellum Aeternus III Info & Schedule
WELCOME TO BELLUM AETERNUS III!
   Eternal War… The Darkon Wargaming Club proudly presents Maryland's largest ever foam fighting event April 3rd  – 6th at the Jug Bay Area of Patuxent River State Park. This event is perfect for new fighters to join in battle, and for old warriors to return. Featuring fighting, feasting, merchants and entertainment, Bellum Aeternus is four days of adventure! Join us for the biggest and best event in Darkon's 29 year history this April.
Bellum Aeternus will bring back many among the thousands of Darkonians we have fought with and against over the years. It will also give us a great opportunity to welcome warriors from other, similar live action combat games. This is also a great opportunity for you to show off your hobby to your friends and family members who might be curious about what we do. The event will feature a festival atmosphere and battles of an epic scale!
Dues Are $10 Pre-Reg, $15 In Person. Saturday Only Is Just $5!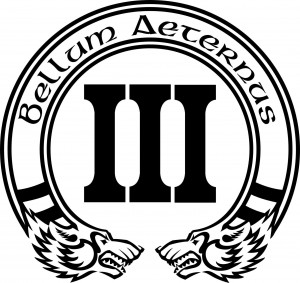 SCHEDULE OF EVENTS
THURSDAY
12:00 PM You may arrive at the park.  Please park in the designated parking area after unloading
4:00 PM – 6:00 PM Check-In.  You must register for the event and have all gear checked if you are on site.  If you arrive after 6 PM you must check-in on Friday
9:00 PM Welcome Party Hosted by the Blood Axe Mercenary Company featuring the Wedding of  His Imperial Majesty Whisper Everhate to Dame Niko!  Pre-Adventure roleplaying and introductions will ensue throughout the evening
FRIDAY
11:00 AM – 1:00 PM Check-In.  You must register for the event and have all gear checked if you are on site.  If you arrive after 1 PM you must have all gear checked by a Marshall or Noble before being used.  If you arrive after
1 PM you must also register for the event during Saturday's Check-In
12:30 PM New Player Orientation and Crossgamer Orientation
1:00 PM Adventure Rules are announced to all gathered
1:30 PM Adventure Begins
5-6:00 PM  Mandatory Dinner Break (Adventure play is paused)
8:00 PM+ Drauhaus Tavern & Games by Windfall Hall in the Barn
10:00 PM Adventure Game ends – all items must be turned in for points BEFORE this time
11:00 PM Awards and Prizes for the Adventure are given.
SATURDAY
11:00 AM – 1:00 PM Check-In.   This is the last time in which to register for the event.  If you are day tripping for Saturday only, dues for the event are only $5.00.   In all other cases the full event fee must be paid
12:30 PM New Player Orientation and Crossgamer Orientation
1:00 PM KICK THE CAN Ressurection Battle, Main Field
2:30 PM Sir Halcon's Bridge Battle
4:00 PM A NEW, surprise Battle Event if time allows
5-6:00 PM Dinner Break
8:00 PM  House Darkwood's Silver Casino at the Pavilion.  All ages.   Hardcore Whaler performs!
8:00 PM+ Drauhaus Tavern & Games by Windfall Hall in the Barn
8:30 Pit Fight Sign-ups!
9:00 PM Pit Fights!
SUNDAY
1:00 Find Your Keys Rezz Battle, Mug Ball, and Battle of the Red Rocks!
5:00 PM We must be out of the park by this time.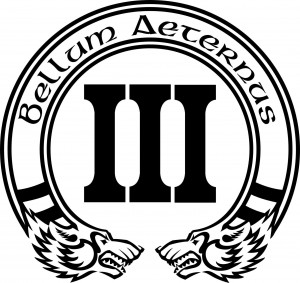 SITE ORGANIZATION
The event is taking place at Patuxent River Jug Bay Natural Area in Upper Marlboro, MD (roughly 45 minutes from Washington DC, 1 hour 15m from Baltimore, MD)
PAVILION
The pavilion is reserved for non-combat activities and administration.  No fighting is permitted.
BARN
The Barn will be used for RP purposes, feasting and revels. Casino Games will also be held here. Music, dance and comedy performances will be held in the Barn. There is no fighting allowed in the Barn at this event. Country and personal banners may be displayed around the outside walls of the Barn.
MAIN FIELD
No camping allowed in this area, reserved for scenarios and battles.
PARKING
There will be ample designated parking near the park gate. No cars are allowed near the main field or any of the buildings.   You may drive to your campsite during daylight hours, but must promptly remove your vehicle after unloading.
BATHROOMS
There are bathrooms between the Barn and the Woods which we may use for the event.
WATER AND GRILLS
There are water taps and grills which we may use.
CAMPING AREAS
The park has several designated camping areas with fire pits.   Site D is reserved for event Elders.  If you do not have a regular campsite for this park there will be ample room at the first open field campsite near the Pavilion.  Event hosts have final say on camping assignments.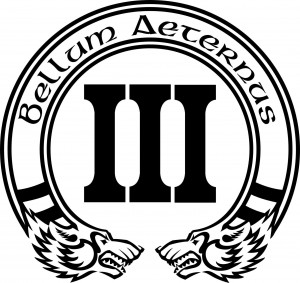 EVENT RULES & POLICIES
GENERAL
Bellum Aeternus is a Darkon Wargaming Club, Incorporated event and as such all Darkon rules apply at all times.  The Bellum Aeternus III Committee is in charge of the event and will have final say over any issues as head Elders.
FIGHTING
Fighting is prohibited inside the Barn, the Pavillion, and in the Merchant Row corridor.
CHILDREN
It is okay to bring the kids if you are day tripping on Saturday.  Bellum Aeternus does not permit anyone younger than 16 to participate in fighting, camping or any event scenarios as a player. Saturday April 5th from noon to 6 pm is the only time that children are permitted on site. Children will not be allowed in camping areas or the battlefield area without a parent or guardian present.
PETS
Pets are not permitted on site at any time.
ALCOHOL
Patuxent River Park is a beer and wine only facility. Liquor is strictly prohibited. All beverages should be contained in period drinking vessels.  You must be 21 to drink, and we will be checking ID at events.
CAMPING
Campsites will be assigned by the Event Staff at the Check In Booth. Fires can only be built in designated fire rings unless you bring your own fire ring or bowl. No wood can be cut inside the park. You may bring wood from any Maryland county, but you must take unused wood off site when you leave. Electricity, bathrooms and water are available at the pavilion. Campsites can be walled off with rope. Gates and other temporary structures are permitted but must be removed upon event close. You are responsible for removing your own trash to the dumpster. Trash must be bagged for disposal in the dumpster.